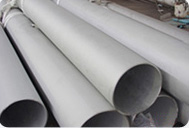 New Hope Resources Industrial Company Ltd is a British registered trader, It was set up in 2010. We currently engage in importing minerals from oversea directly or indirectly for Chinese end users, such as iron ore, manganese lump ore, chrome ore ect, also we imported some steel waste materials, such as mill scale, steel scraps, pellet chips and fines ect. We also are exporting finished steel products, such as seamless steel pipe, middle plate, stripe steel ect.

After several years efforts of staffs, our company has developed good business relationship with demetic and oversea suppliers and end users in China, setting up stable business channel between end suppliers and end users around of the world. At present, we have built up very strong business relations with suppliers of minerals and usable waste materials suppliers in India, Malaysia, Turkey, Saudi Abiya, Indonesia, Pakistan, Zambia, USA ect., to supply steel mills and Gvt traders in China regularly.

Now we are looking for wide international cooperation with oversea producers and exporters of minerals, and also end users of minerals in China, as well as iron and steel producers or exporters in mainland China for finished products. We will function as a trader or a marketing agent in China for both seller and buyer to make transaction going through directly or indirectly.

Well done marketing channels of business and good relation with iron and steel mills and metalalloy factories in China, as well reliable and reputed services are suporting us to further develop our strongth in business activities, advantages, and active roles in international trade directly or indirectly. We also have associate companies as big traders in China to joint hand with us to get business done.
We sincerely hope that producers and traders in oversea or in demistic in China do not hesitate to contact us, we like to provide good service to realize mutually benefit in all business fields.


Your Sincerely

Wang Wenyan